Young
Front Desk Administrator
Young graduated from high school in 1991. She has been part of the dental field for over 26 years. Young started her dental career as an assistant and has taken numerous continuing education courses as part of her dental training, which allows her to educate our patients on their procedures. Young joined our team in July 2023, and enjoys being part of a professional practice where she feels like she is part of a close family. Young works closely with our patients to answer their questions regarding both treatments and insurance and make sure they receive the care they need. She is an open, friendly caring and warm presence in our office.
Young immigrated to the United States from South Korea when she was 4 years old. She is the youngest of four children, and has 10 nieces and nephews as well as two great-nephews. She is a big animal lover and has two kittens, Tyrion and Zoey. Outside the office she enjoys arts and crafts, and often makes her own bows when wrapping presents. She frequently challenges herself to create and try new food dishes. Young is also active in the community, and has volunteered for many organizations throughout the years.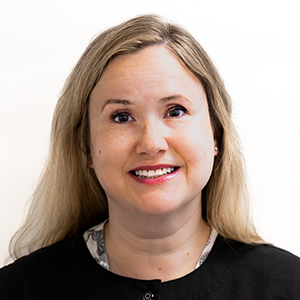 Jacklynn graduated from Carolina High School in June 1994, and has been in the dental field since 1995 as a dental assistant. She joined our team in February 2023. Jacklynn always puts her best foot forward, and enjoys making a difference in her patients' lives, contributing to their oral health and sharing life experiences with both her patients and her coworkers.
Jacklynn and her husband, Kevin, have twin boys who recently graduated from college. Outside the office, she loves spending time with her family and traveling with her husband.